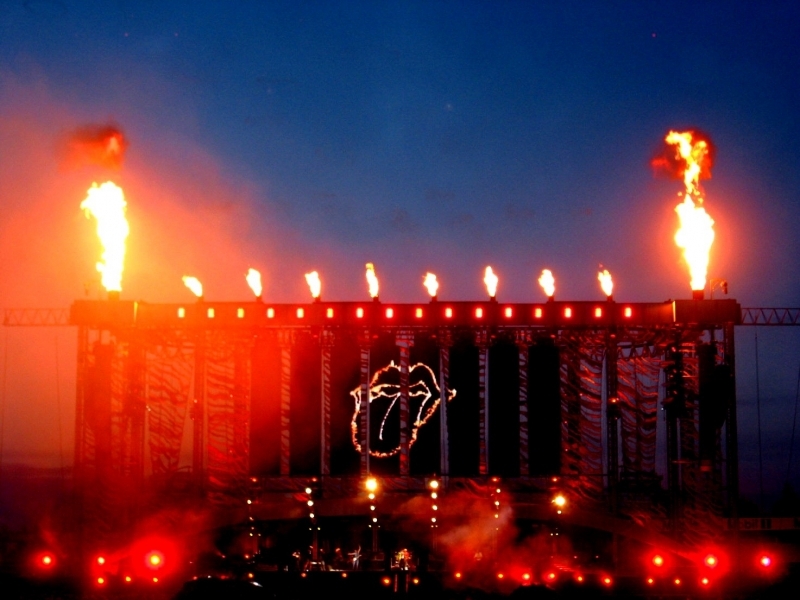 In the past decades show-business increased enormously. The fire-shows on the stages became more and more spectacular and exceptional each day. The use of pyrotechnics, flame effects and a high variety of other effects create an incredible atmosphere and breathtaking moments.
Since many years IP joins this sector of event-business. The own technical team and the big wealth of experience make it possible to innovate and develop new possibilities on highest security-level. Each complicated scene will be perfectly illuminated from IP.

REFERENZEN
Ozzy Osbourne & Friends
Europatour 2012
Kiss
Europatour 2010
Nickelback
Europatour 2010
AC/DC
Welttourneen 1996-2016
Rolling Stones
Welttourneen 1995-2014
Tina Turner
Welttournee 2000
Cro
Tourneen 2013-2015
and many more...